Wish your backyard was a fun and engaging environment for your kids?
Well, say goodbye to the boring, unplayable spaces
AND
Say hello to affordable and awesomely fun learning opportunities inspired by nature. 
The
DIY Backyard Play
eCourse provides you with all the information you need to create an epic backyard play setup that is not only packed with fun, but helps your children learn at the same time.
Kiwi kids are outdoor kids. 
Being outside in nature is essential for their health and wellbeing. Playing outdoors encourages creativity, independence and increased resilience.
But, it can feel overwhelming to turn your backyard into a space that encourages all those things. What should you include, how should you lay it out, will the kids actually find it fun?
The
DIY Backyard Play
eCourse answers all those questions and more. It will give you in-depth knowledge on how backyard play can enrich your child's learning, how to cater for different types of play, how to assess your yard for what might be missing, considering risky play, how to bring nature in and how to set it all up.
SALE FINISHES 17th DECEMBER- GET IN QUICK!
The
DIY Backyard Play
eCourse is for anyone who wants to create an epic playspace in their backyard.
Mum, Dad, Nana, Grandad, Aunty, Uncle, Caregivers, Home Educators… you will all love and value this course.
It is taught completely online at a work-as-you go pace. So you can complete all the modules in one day or space them out over your lifetime access. 
The course also comes with an accompanying Facebook group where you can connect with other families building backyard play spaces, share your space, and ask questions.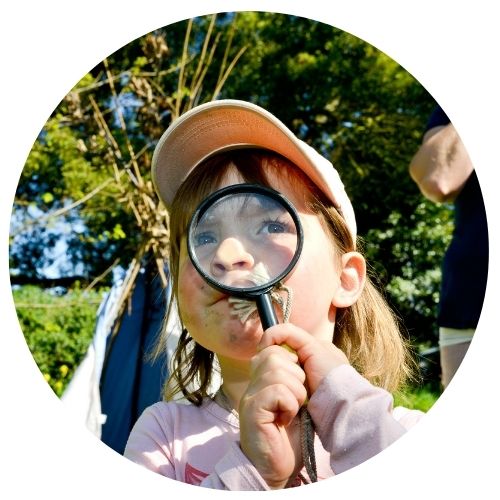 Online Videos

Broken down into 5 easy to follow modules.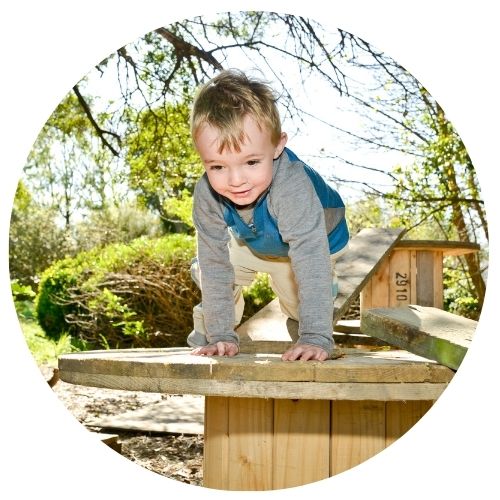 Workbooks

Provide all the information you need to complete the course, including helpful checklists.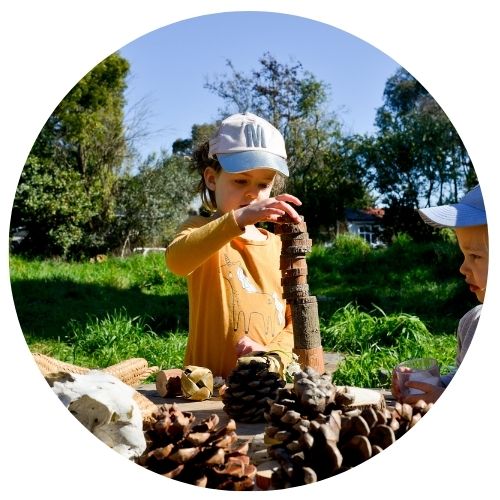 Private Facebook Group
For extra support, community, encouragement and  accountability.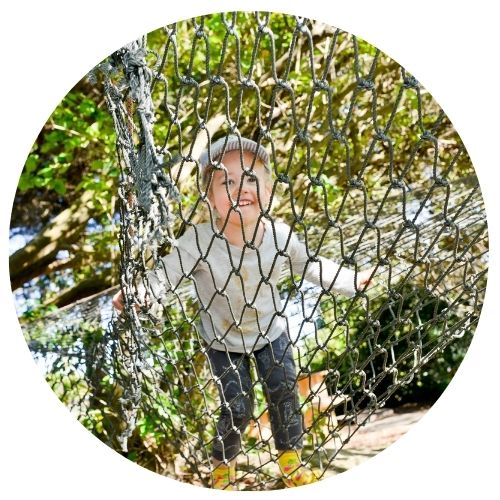 Lifetime Access
Do it in your own time, when it suits. You can come back and re-watch at any time.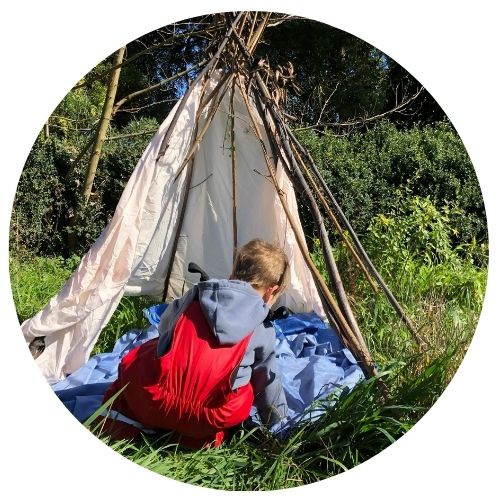 MODULE 1
Learn what backyard play is and why it is so important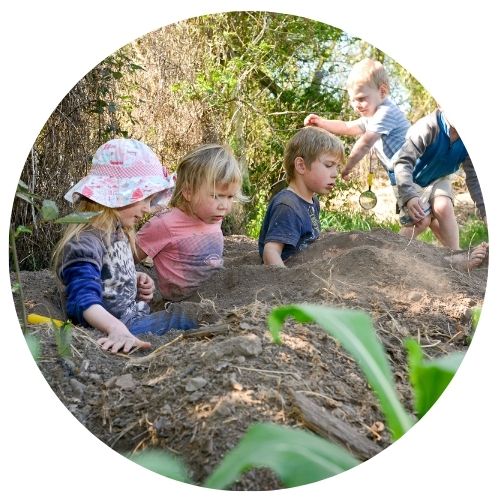 MODULE 2
Discover the key elements of what every epic backyard needs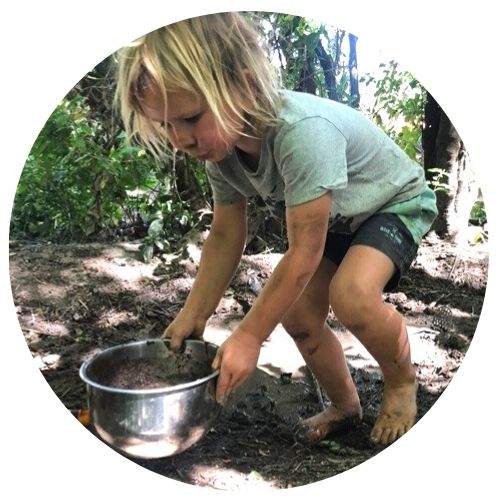 MODULE 3
Design your backyard vision, considering schema, risky play and inclusions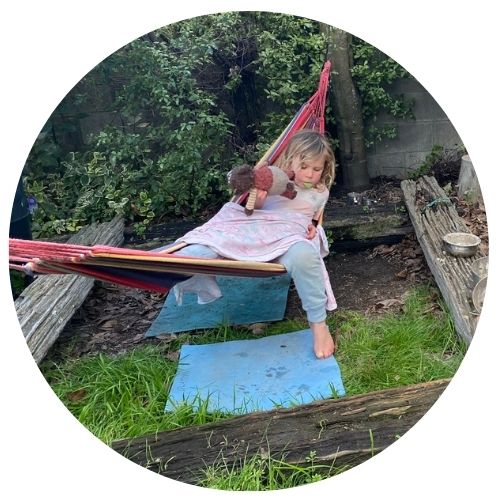 MODULE 4
Extend your backyard play ideas with offsite nature play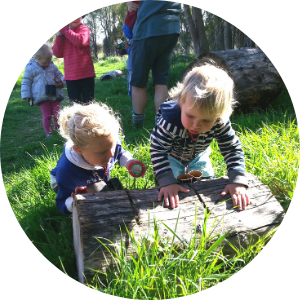 MODULE 5
Extend your backyard play ideas with offsite nature play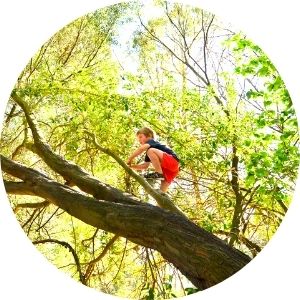 PLUS FACEBOOK GROUP
Share ideas, ask questions, get help and connect with like minded people
Register for DIY Backyard Play eCourse
Check your inbox and follow the instructions
You are good to go! Start the course, when you are ready!
This online course is available for a lifetime, meaning that it doesn't expire. You can come back whenever you want and revisit the modules.
Engage in the Facebook group as little or as much as you like, share photos and ask questions.
Hi there, I'm Celia, Founder of Little Kiwis Nature Play and passionate advocate for all things nature.
I love getting children outdoors and into nature and I want to help you to do the same!
Over the past 20 years I have helped hundreds of teachers and parents get outdoors with their children, and I look forward to sharing my knowledge and enthusiasm with YOU too!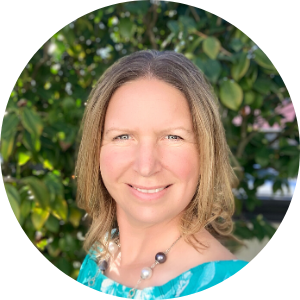 How long does the online course take to complete?
The modules will take approximately 1-2 hours to complete. On top of this you will be creating your epic Backyard.
What else do I get?
Ongoing support in the private Facebook group from Celia and all the other parents in the private group. From time to time Celia will host Q and A sessions in the group or via zoom.
Who is it aimed at? 
The course is aimed at parents or grandparents along with home based educators who want to expand their knowledge and support outdoor play for their tamariki.
When do we get access to the course?
You will get immediate access to the course home page and you can start the course straight away.
How often do we get emails?
You will get a welcome email and emails every so often to check in with you on how things are going and answer any questions you might have. You can login to the course whenever you want.
How do I access the course?
You will set up your login details when you register. We will send out a link to the course website in your welcome email. These details will also be in the Facebook group.
COPYRIGHT © 2021 LITTLE KIWIS NATURE PLAY. ALL RIGHTS RESERVED