Play in the Outdoor classroom online course
Have you ever dreamed of transforming your outdoor environment into a vibrant and engaging play and learning space?
Look no further! Our Online Course Play in the Outdoor Classroom is here to transform your teaching experience.
Play in the Outdoor Classroom is designed to inspire and equip you with the knowledge and skills needed to create an unforgettable play-filled outdoor classroom.
Research has shown that outdoor play enhances cognitive and physical development while fostering creativity and critical thinking skills. It increases resilience,
encourages independence and is an essential element of children's wellbeing.
By taking learning outdoors, children are more engaged, focused, and excited about exploring the world around them.
Don't miss this incredible opportunity to transform your teaching and watch your children thrive in an engaging, nature-filled outdoor classroom.
Enroll in our Online Course Play in the Outdoor Classroom today to unlock the power of play!
SALE FINISHES 15th DECEMBER - GET IN QUICK!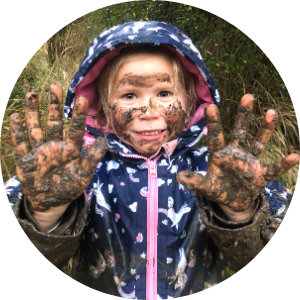 Online Videos

Broken down into 6 easy to follow modules.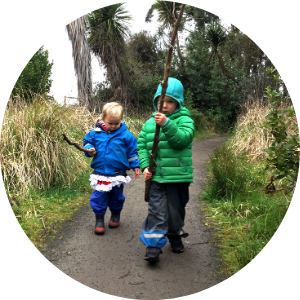 Workbooks

Support you to complete the course and create your outdoor classroom plan.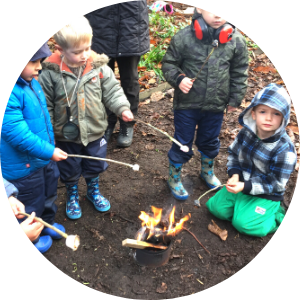 Private Facebook Group
For extra support, community, encouragement and  accountability.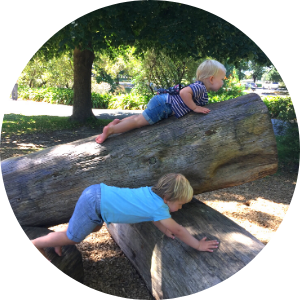 Lifetime Access
Do it in your own time, when it suits. You can come back and re-watch at any time.
This online course offers practical insights, strategies, and guidance for maximizing outdoor spaces and incorporating natural elements that engage the senses. We will help you curate resources that foster curiosity, imagination, and problem-solving skills. Explore the benefits of nature-based learning and ways to integrate it into your outdoor classroom curriculum. Discover how nature can inspire a love for learning through activities such as gardening and observing wildlife. Additionally, learn how to effectively communicate the benefits of outdoor play to parents, engage the community in supporting your outdoor classroom initiatives and get your teaching team onboard.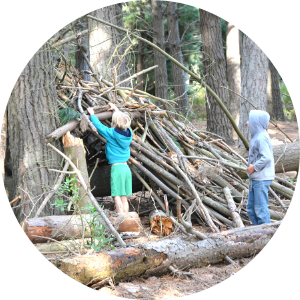 MODULE 1
A deeper understanding of play, its benefits in Nature Education in New Zealand, and in the Outdoor Classroom.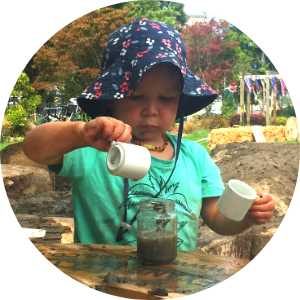 MODULE 2
Understanding play part 1 – how children play outdoors.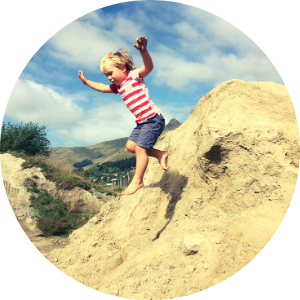 MODULE 3
Understanding play part 2 –  play theory and how to set up your outdoor classroom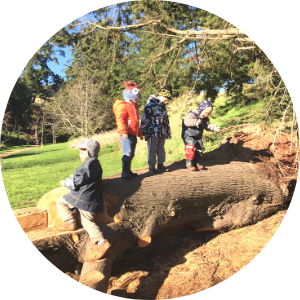 MODULE 4
Cass studies of play spaces to inspire your with ideas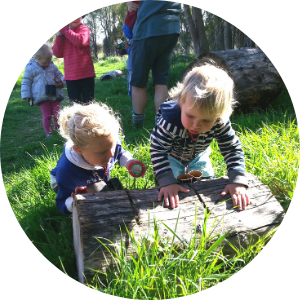 MODULE 5
Make your plan for your outdoor classroom and develop a whole team approach.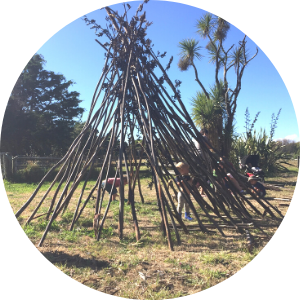 MODULE 6
Using the outdoor classroom and the future of play.
Register for Play in the Outdoor Classroom Course
Check your inbox and follow the instructions
You are good to go! Start the course, when you are ready!
This online course is available for a lifetime, meaning that it doesn't expire. You can come back whenever you want and revisit the modules.
A certificate of completion will be available when finished. 
Hi there, I'm Celia, Founder of Little Kiwis Nature Play and passionate advocate for all things nature.
I love getting children outdoors and into nature and I want to help you to do the same!
Over the past 20 years I have helped hundreds of teachers and parents get outdoors with their children, and I look forward to sharing my knowledge and enthusiasm with YOU too!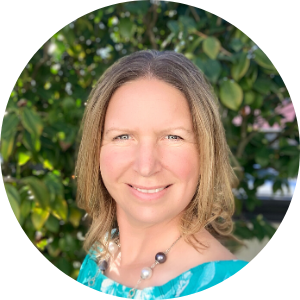 How long does the online course take to complete?
The modules will take approximately 6-8 hours to complete. On top of this, you will have some activities that you can do to help deepen your understanding.
What else do I get?
Along ith the modules you'll receive 2 workbooks and some additional resources to support your learning. You can also get ongoing support in the private Facebook group from Celia and the rest of the group.
Who is it aimed at? 
The course is aimed at teachers in ECE and Primary settings along with home-based educators and parents who want to expand their knowledge and support outdoor play for their children.
When do we get access to the course?
You will get immediate access to the course home page if you use the pay now function. If you pay by invoice, this will be a manual process and can take up to 3 days to give you access.
How often do we get emails?
You will get a welcome email and emails once a week for 6 weeks introducing each module. Thereafter you will be on our monthly newsletter which you can unsubscribe from if you no longer wish to receive emails.
How do I access the course?
You will set up your login details when you register. We will send out a link to the course website in your welcome email. These details will also be in the Facebook group.
COPYRIGHT © 2016-2021 LITTLE KIWIS NATURE PLAY. ALL RIGHTS RESERVED